The insurance industry often makes use of the journey as metaphor. Each of the major junctions on the journey through life – getting married, buying a car, purchasing a house, having children, adopting a pet, becoming ill, getting old and dying – is an insurable event.
Insuring foreign travel is merely the accidental point at which the metaphor is at one with the reality. But insurance is not just a journey for the customer. It is a journey also for the documentation of the insurance policy. And digital technology is impinging, with increasing forcefulness, on both.
Hundreds of InsurTechs are looking to disrupt the way insurance policies are sold. Modern consumers expect simple and flexible products delivered fast and with full transparency into the costs and benefits, and price comparison websites and InsurTechs are responding effectively to that demand.
They expect similar speed and transparency in the payment of claims too. Which is why other InsurTechs are attacking the claim processes of the traditional insurance industry, with the aim of driving out paper and fraud.
They are also developing more sophisticated risk assessment methodologies by applying AI to the data streams created by the digital activities of consumers across the Internet and the Internet of Things.
This webinar, hosted in conjunction with FinTech Wales, will explore how retail insurance policies are sold today, how the customer experience of claims is being improved, and how digital technology and data are transforming the risk assessment and pricing models of the modern insurance industry.

Topics of discussion include:

The experience of InsurTechs so far (e.g. revenue, scale, loss ratios etc.)
How incumbent insurers are responding to the InsurTech challenge (e.g. incubators)
The progress of the industry in transforming systems and integrating data
What the industry is learning from customer data
How customer data can be used by consumers to improve purchasing (e.g. motor and health insurance)
How price comparison websites are responding to the challenge and opportunity of Open Data
How insurance policy distribution channels have changed and will change further
The panellists are:

Emma Huntington, CEO at Admiral Pioneer at Admiral Group
David George, CEO, BikMo
Sarah Williams-Gardener, CEO at Fintech Wales
Nigel Lombard, CEO at Peppercorn Insurance
Steve Dukes, COO at Confused.com
Dr Harry Behrens, Head of Daimler Mobility Blockchain Factory at Daimler Mobility AG
Moderator Dominic Hobson, Co-Founder at Future of Finance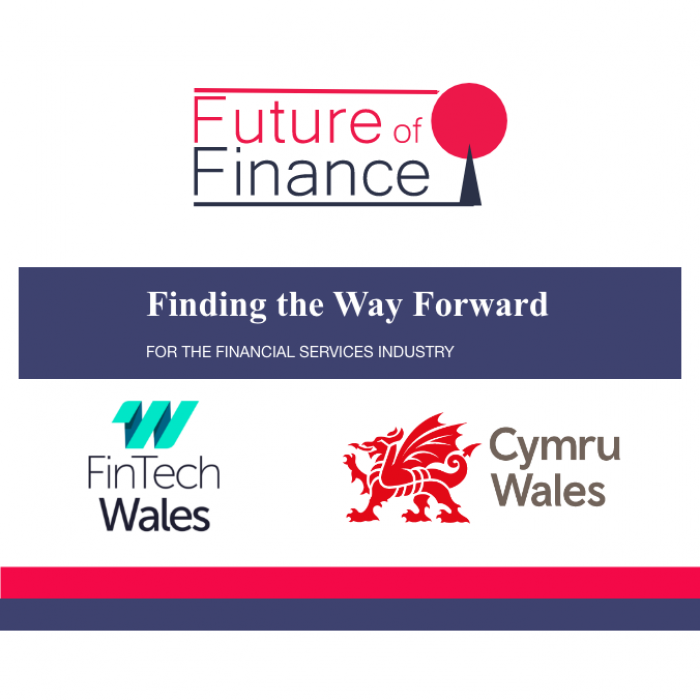 Sponsored by Trade and Invest Wales, in Partnership with FinTech Wales.

Trade & Invest Wales
With an established Financial and Professional Services Sector and home to some of the biggest FinTech companies, including Starling Bank, Monzo, Currencycloud and home grown Admiral, Wales' FinTech sector is flourishing. The Welsh Government's Trade and Invest Team helps businesses looking to grow or establish new operations in Wales. Working with businesses to deliver a tailored package of support, including advice on financial incentives and support, skills, recruitment, supply chain, business networks and property and location.

FinTech Wales
FinTech Wales is the independent membership association and champion of the FinTech and Financial Services industry in Wales. The association has established an Advisory Board of 20 people including representation from Welsh companies such as Confused.com, Admiral, The Principality and Capital Law. FinTech Wales acts as a global voice and advocate for FinTech, introducing the benefits to FinTech entrepreneurs and innovators of establishing a business in Wales, as well as nurturing and supporting those companies already in Wales.