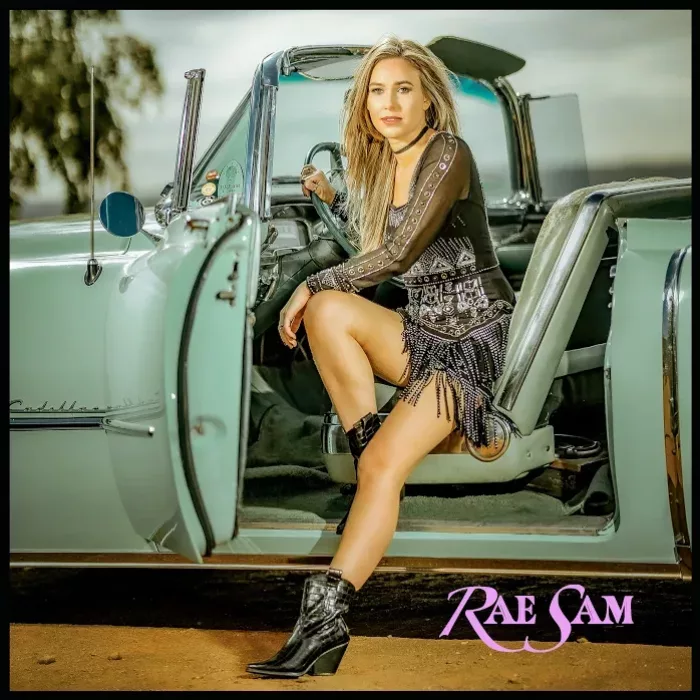 The new face of Welsh country pop, set to deliver a string of killer tracks from her stunning new debut album!
White walls, large church windows, instruments of every kind and a grand piano in the centre of the room. Rae Sam took in every bit of the studio. It seemed so far from where it all began . . .
Amongst the busy, concrete streets of a town in South Wales, UK, her young voice would be heard echoing from the garden of her grandparents' house. Too young for the stage, the five year old would sing loudly, entertaining any passers-by. 
Born and raised in the land of song, her heritage and family predestined Rae Sam's flare for music. Rugby games, choirs, a home to the greats like Tom Jones and Shirley Bassey - her culture was rooted in song. But when her concrete garden stage was promoted to a theatre, the little girl's heart found her home. 
Soon she began piano lessons and after learning three chords on the guitar, wrote a song and performed it in nearby churches at the age of nine. She then delved into the world of performing arts. However, it was the music scene that her Dad was a part of that truly shaped her writing. Drawn to its style of improvisation, she would dance along, loving its sense of freedom and wildness. 
During her years at university, she made the most of city life with its open mic nights and playing at social events. Although her desire to help people left her debating a career in Psychology, songwriting had become her lifeline. She could not remove the sense of belonging that she had whenever she wrote, sang or played music. After her song was used as a single for a charity, she learnt that it had also helped someone struggling with cancer. Unable to shake both desires, she set out to touch and help people through music and songwriting.
She had been exposed to live music that was rooted in country, Celtic and folk from a young age. But as she grew older, she became deeply connected to the rawness of Country music and its unique power to 'hit the soul,' accept brokenness and heal at the same time. A remedy that she had used in her own life during the toughest of times.
Since getting married and moving to England, Rae Sam's music has taken her all over the UK and all over the world; from Israel, to Croatia and the USA. During a month tour in the USA, she shared the stage with those who filled her music with a country sound and she watched her songs come alive. After playing with musicians who had toured with the likes of Dolly Parton, Van Morrison and Phil Collins; Rae Sam was inspired to improve her storytelling skills and create emotionally impacting music. Although she had recorded in studios over the years, it was often for someone else's project. But whilst in Nashville, she had the privilege of recording her first EP with Chester Thompson (from Genesis). 
. . . So, as she sat down with producers in that music filled studio to talk about her first album 'The Great Escape', there were clear distinct sounds that she wanted. Country to touch the soul, Celtic for that wildness of her heritage and finally pop, with a touch of funk, to make you want to dance! The combination was simple - it had to be everything that Rae Sam loves.